Changeblog #1 - new features at rooom
A lot has happened on our platform in recent weeks. For exhibition halls and showrooms we have come up with something very special and in the Product Viewer many new setting options provide for even better optics. Along the way, of course, we've also fixed a few bugs.
The new features at a glance:
General improvements
Videos, GIFs and images will now play when used on screens and surfaces
Doubled resolution for better visuals
Bug fix for zoom - now "extreme zoom" to over 80% possible
Product Viewer
Optics of the objects more individually adjustable through new Post Process setting options
Environment texture replaceable for reflections
Images and co. on screens and surfaces now with lightmap for more three-dimensional look
Space Viewer
Live avatars for showrooms and event halls
Tooltips (explanatory texts) that can be stored for objects and spaces
Improved display of glass surfaces such as showcases
Event platform rooomEXPO-X
Video Match
Polls in live stream (Polling)
Social Image Wall
Multiuser Live Whiteboard
System alerts for important changes on the platform
Even more event feeling in our exhibition halls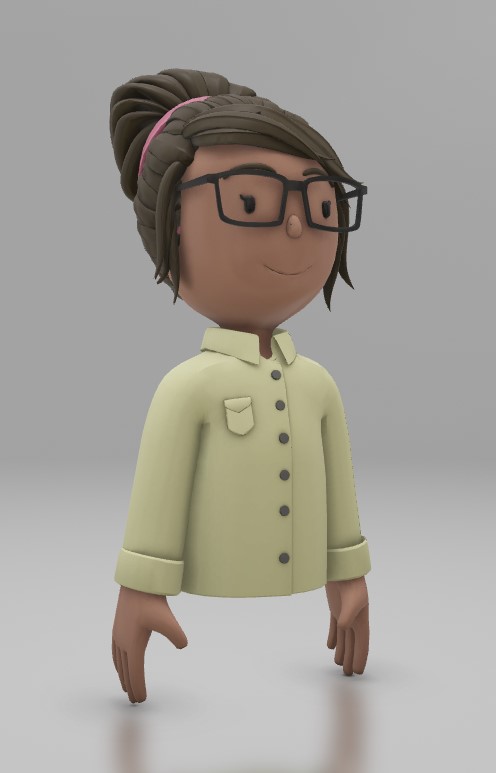 Live avatars will create a real event feeling in our virtual halls starting in March. Every visitor of a trade fair, a congress or maybe even a concert on our platform rooomEXPO-X will soon be able to configure their own avatar and then participate in the event with it. All participants can see each other walking through the virtual rooms and make contact with each other - just like at a real trade fair. Only mutual jostling and stepping on each other's feet are omitted.
Events on rooom are becoming more interactive
Live events such as lectures, discussion panels or even company parties can also be implemented excellently on our event platform. With a number of ingenious new features, we are now breathing even more life into these events. There are now polls, an online whiteboard, which can be used live by all participants, a social image wall where all participants can upload and share their pictures from the event and also a video match for random, time-limited assignment of discussion partners - business speed dating, so to speak ;)



You're gonna let it shine
Our 3D specialists and developers have once again outdone themselves and made the representation of surfaces and products on our platform even better. The newly designed editor for the Product Viewer plays a major role in this. There are now countless options available for individually optimizing the presentation of each individual object. Various surface and lighting effects are available for selection. It is an advantage that the contents are now displayed in twice the resolution than before. This way, your lovingly designed rooms and objects will be shown to their best advantage. If the device used does not cope with the higher resolution, the viewer automatically retracts.
.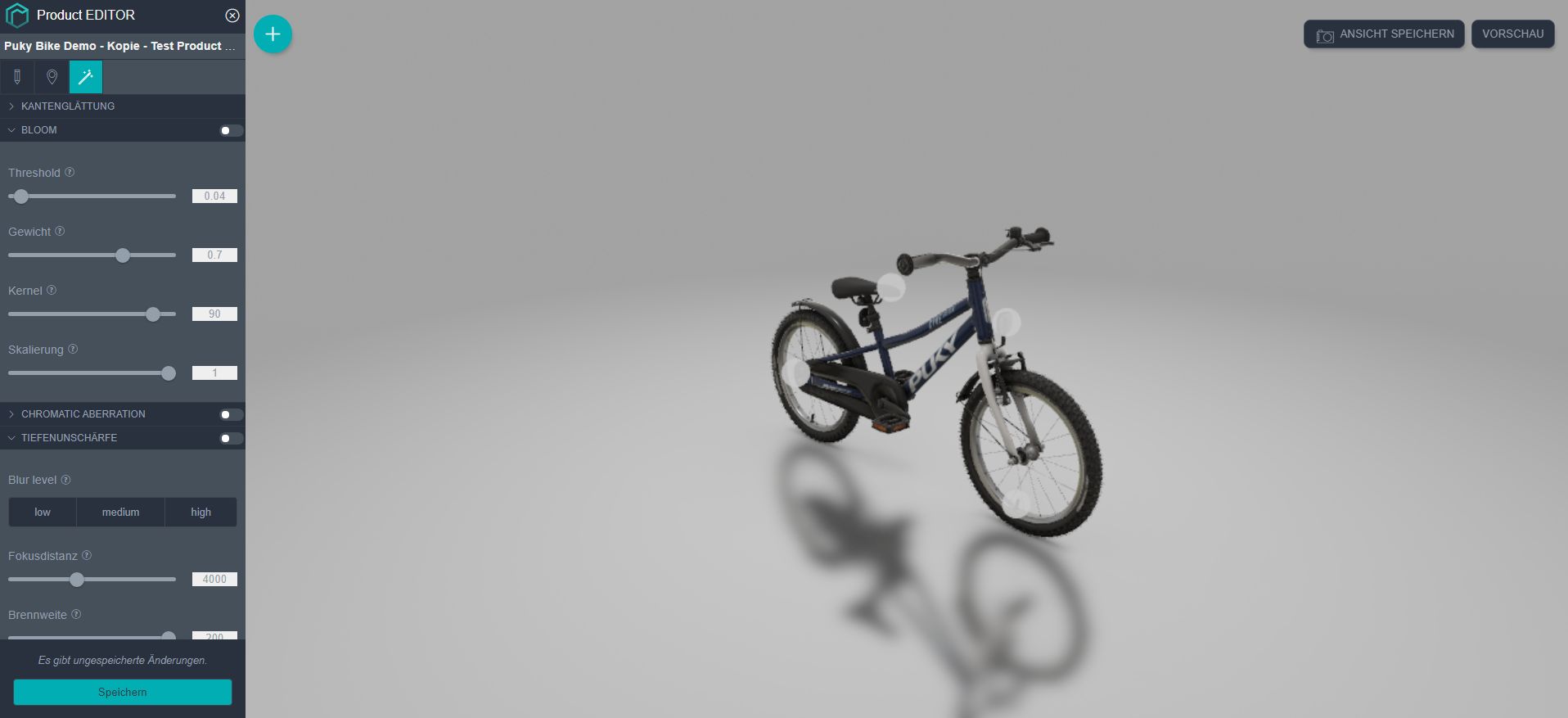 Practical hints through tooltips
With tooltips, short explanatory texts that pop up above products, brochures and Co., you can now give visitors helpful hints that catch the eye. They can be registered in the backend for all objects. Place them for example as signposts above doors or even as call-to-actions on avatars.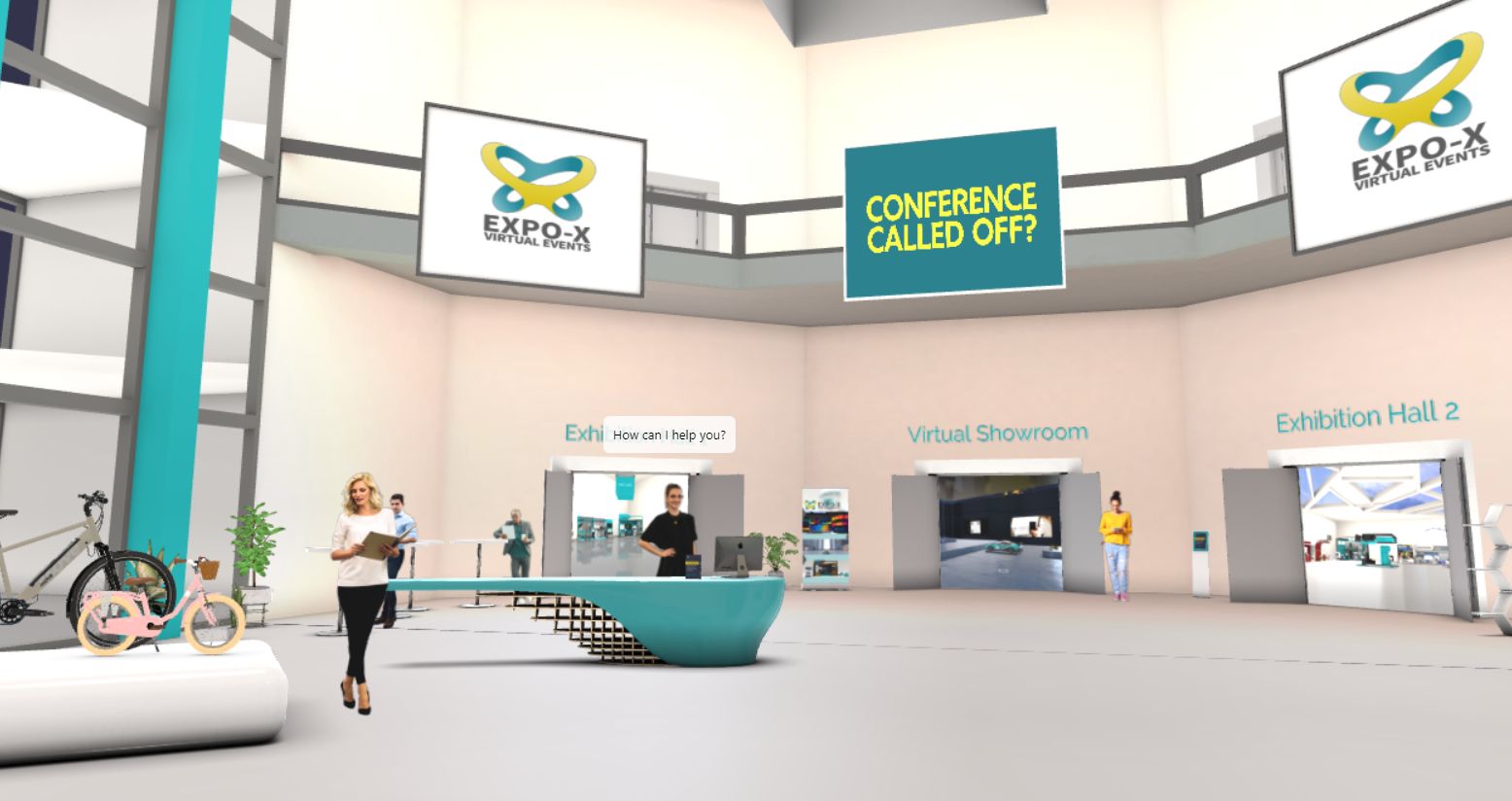 Surfaces come to life
Until now, videos and GIFs placed on a surface were not movable. That's different now, bringing more life to showrooms and event halls. What did provide life before were ambient reflections on glossy surfaces. These reflections can now be adjusted to match the actual 3D environment.

The 3D effect of viewers and screens has also been improved: these now have their own so-called lightmap, so they are somewhat shaded at the edge and brighter towards the center. This creates a much more vivid effect - a great idea from our developer Franz!