ChangeBlog #2 - What's new at rooom?
Once again this week, our development team has come up with some new features for our platform to improve usability. In virtual exhibition halls it is now even clearer and 3D products get a new presentation option.
This is new:
General improvements
Dashboard with overview of all viewers and spaces of a user after login (in the making)
Possibility to protect 3D viewers with password
Improved language settings
3D Product Viewer
Embedding on websites without frames
New editor features and bug fixes
Editing only possible with authorization
3D Space Viewer
Depth blur option for nicer look
Joystick camera for mobile devices
Top-down view for bird's eye view
Even more 3D feel for online stores
3D Product Viewers can now also be embedded with transparent background - like this great children's bike from PUKY. This underlines the 3D effect once again and visitors to online stores can't help but take a close look at every product 😉
Changing perspectives in virtual spaces
For more orientation and overview, there is now a top-down view for the 3D Space Viewer. This provides a central overhead view of rooms and halls. In addition, the camera can now be controlled by joystick for even easier navigation on mobile devices. In all of this, a new setting option provides more depth of field and a realistic 3D feeling in virtual showrooms, exhibition halls, exhibitions, and more.

Send exclusive product previews
Our 3D Space and Product Viewers can be quickly and easily embedded or linked to on any website. The new Password Protection Option offers an additional option: product manufacturers or retailers can now also send exclusive Product Previews or VIP Showrooms, to which only customers with a password have access. A real added value for customer acquisition and existing customer care!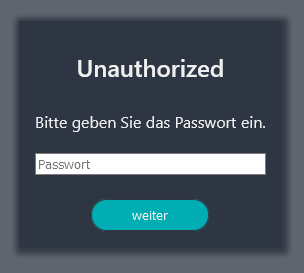 Automatic user language detection
Using the language settings of our 3D Viewers, navigation and operating instructions can also be displayed in English. This is especially important for international clients and events. But what if the audience uses different languages? To provide visitors with the best experience, the UI language now automatically adapts to the user's browser language.
There will be exciting new features in our app soon as well - stay tuned!
You have suggestions or criticism? Feel free to use our contact form or send us a support request! We welcome ideas for new features and would like to fix bugs of course.