ChangeBlog #4 - Shop-Integration & Robot avatars
This week there is news from our Avatar Lab. Also, using our 3D Product Viewers in online shop systems will soon be even easier. In addition, you'll learn why flat is not equal to flat and what this has to do with virtual trees. Have fun discovering the latest features!
This is new:
General improvements
Flat 2D objects can now be displayed double-sided
Responsive dashboard for virtual staging (in the making)
Bug fixes on rooomBOOKS platform
3D Product Viewer
Continuing development of e-commerce plugins for Shopware and Magento
3D Space Viewer
Selection of avatar types: standard, cartoon and robot with waving animation (in the making)
Mini-Map: Functionality optimized
The flip side of the coin: 2D goes 3D
Even on a stunning 3D platform like rooom, there are also some "flat" things. 2D images, for example, or even the leaves on a virtual tree don't have a very pronounced third dimension. Such objects are not elaborately created as 3D models, but simply consist of a surface on which the desired image is placed. Accordingly, the flat things at rooom used to have only a front side and were transparent when viewed from behind. Now there is the option to simply create such objects as "Double Sided". This way, the front side is simply also used as the back side. You can see how practical this is by looking at this tree, whose crown now shines in lush green from all sides without having to create the leaves in 3D:


3D products even easier to integrate into store systems
3D Product Viewers from rooom can be integrated into any store system and convince with excellent loading times at high quality - on single product pages as well as on product overview and category pages. PUKY already uses our 3D Viewer in the PUKY online store. Through plugins for common store systems like Shopware or Magento it will soon be even easier to integrate our Product Viewer into a onlineshop. You can read more about the benefits of 3D applications in e-commerce on our 3D Product Viewer page.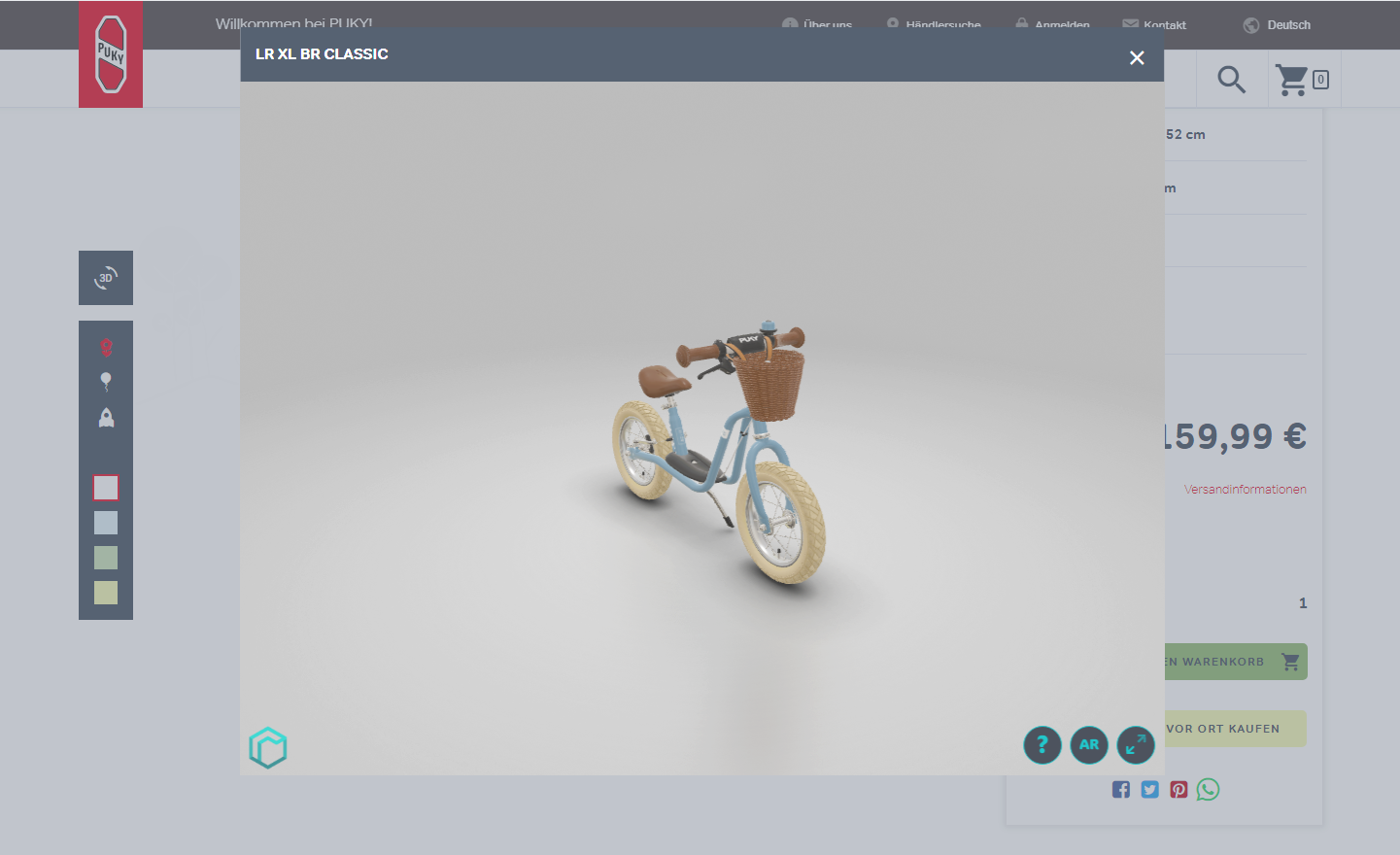 More avatars for virtual events
We already told you that our development team is working on customizable avatars for our 3D event platform. With the live avatars, you can move through the virtual space and face other users. What's new is that there will be different types of avatars. In addition to "simple" standard specimens, there will also be comic characters and robots. When a user with a robot avatar enters a virtual room, there will even be a waving animation. We can't wait to see these cute guys in action at the first event. What do you say?